Top 5 Reasons To Move To The Greater Bangor Area
Being a real estate team in the area, we know a lot about Bangor. If you're considering moving to Maine or to another part of Maine, why not consider the Greater Bangor Area! Here are some of our favorite reasons why we think moving here is a great decision for you and your family!
1. Schools, Colleges, Future!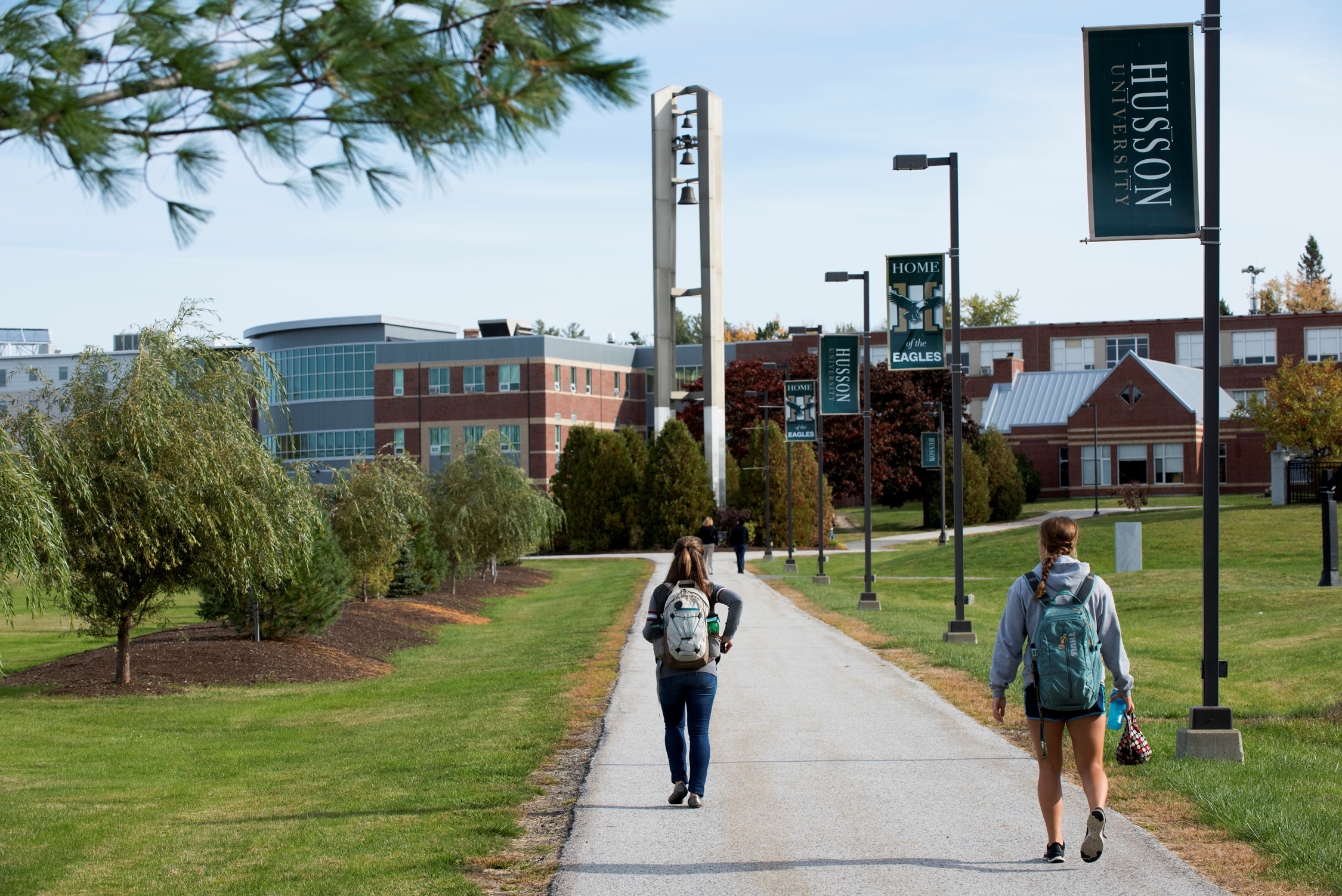 Image from Husson University Website
Bangor has over 15 different schools both public and private, giving you and your children the option for the best education. There are also multiple colleges in the region, including Husson University, Beal College, University of Maine Augusta (Bangor Campus) and just a 10 minute drive to the University of Maine in Orono.
2. Stephen King!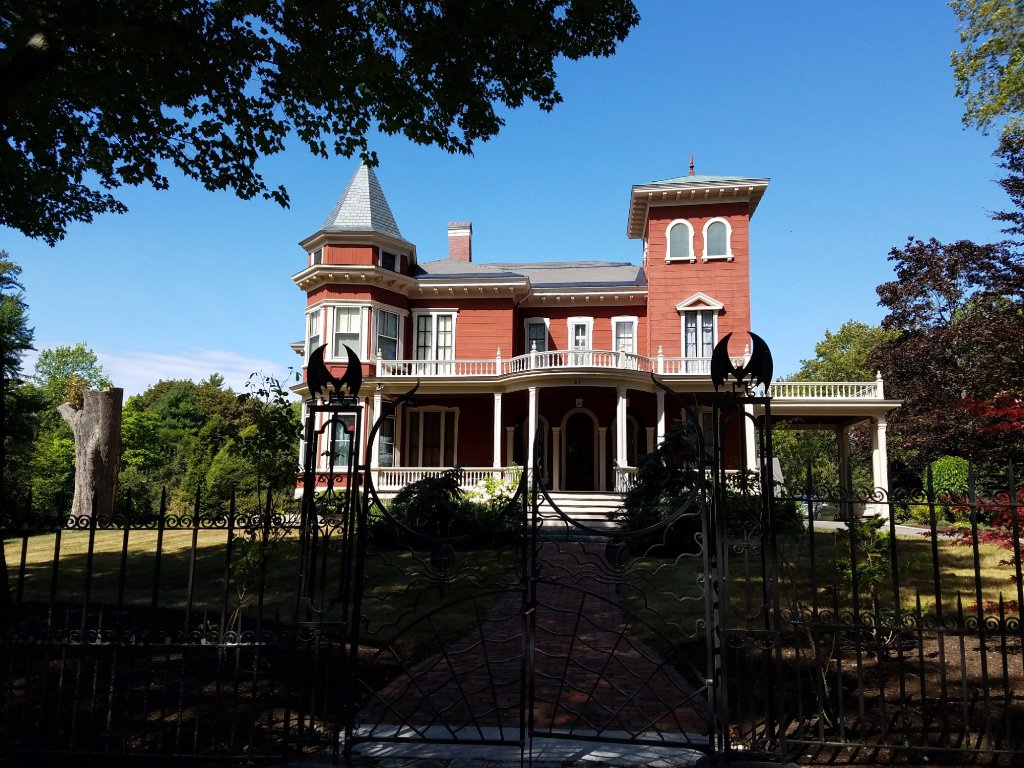 Stephen King's Bangor Home. (Image from Trip Advisor)
Within all of Bangor's rich history lies one of the greatest authors ever known: Stephen King. You can visit his house on West Broadway, or take the SK Tours Bus downtown to see where King found his inspiration for some of his best stories and movies made!
3. So Many Things to Do!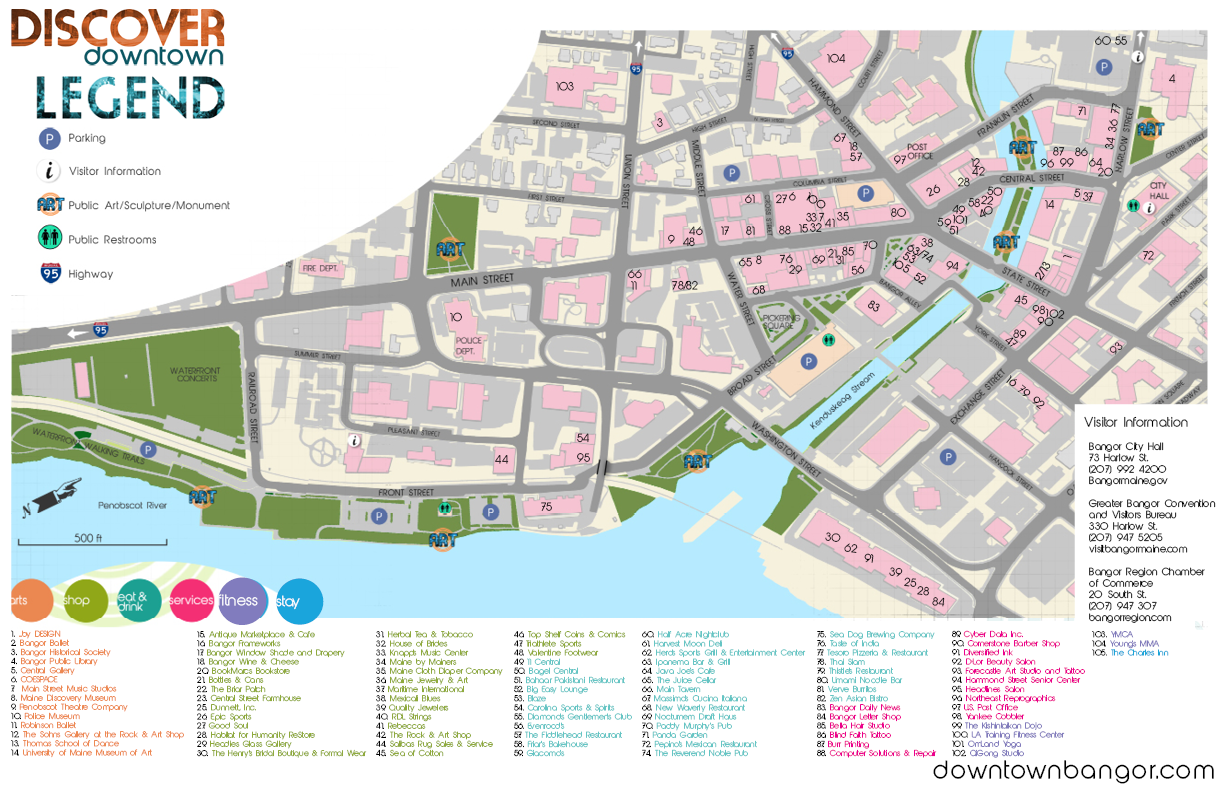 Here is a map of Downtown Bangor. This was made in 2016, so there have been plenty of new local businesses created since then!
Living in Bangor has its benefits! You are close to many different activities such as the Penobscot Theater, The Bangor Mall and Cinemas, Hollywood Casino, and the Waterfront Concerts during the summer! There are also different events happening in downtown Bangor all year long such as the American Folk Festival, the annual Harry Potter Celebration, and The Festival of Lights Parade every December! Want more of an outdoor adventure? Bar Harbor and Acadia National Park are only an hour away! There is always something to do here in the Greater Bangor Area.
4. TONS of Places to Eat!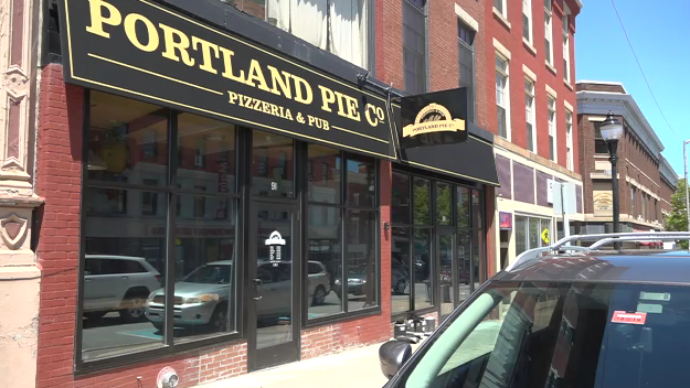 Image from WABI TV5 Website
The City of Bangor has over 200 different places to eat! On top of that, take a quick ride over the bridge to Brewer where you'll find even more restaurants! Business are popping up everywhere in the area, and Portland Pie Co. recently opened downtown! You can also stop by one of the local favorites, Bagel Central! So if you're craving a certain meal, you can bet that Bangor has the restaurant for you.
5. The Views!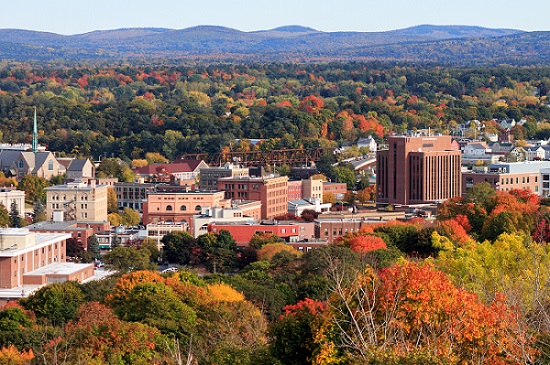 Image from City of Bangor Website
If you haven't fallen in love with moving to Bangor already, here is another reason to. The scenery is amazing all around the city! From the waterfront of the Penobscot, to the views from the Thomas Hill Standpipe, Bangor is beautiful all year long. Check out the City of Bangor's aerial video to see more of this beautiful city!
So if you're thinking about moving to Maine, we suggest moving to the Greater Bangor Area. With all of the events, places to eat, and stunning sites to see, you'll fall in love with Bangor every day. There are many beautiful homes in the area as well, so don't hesitate to call one of our agents to find your dream home in Bangor today!