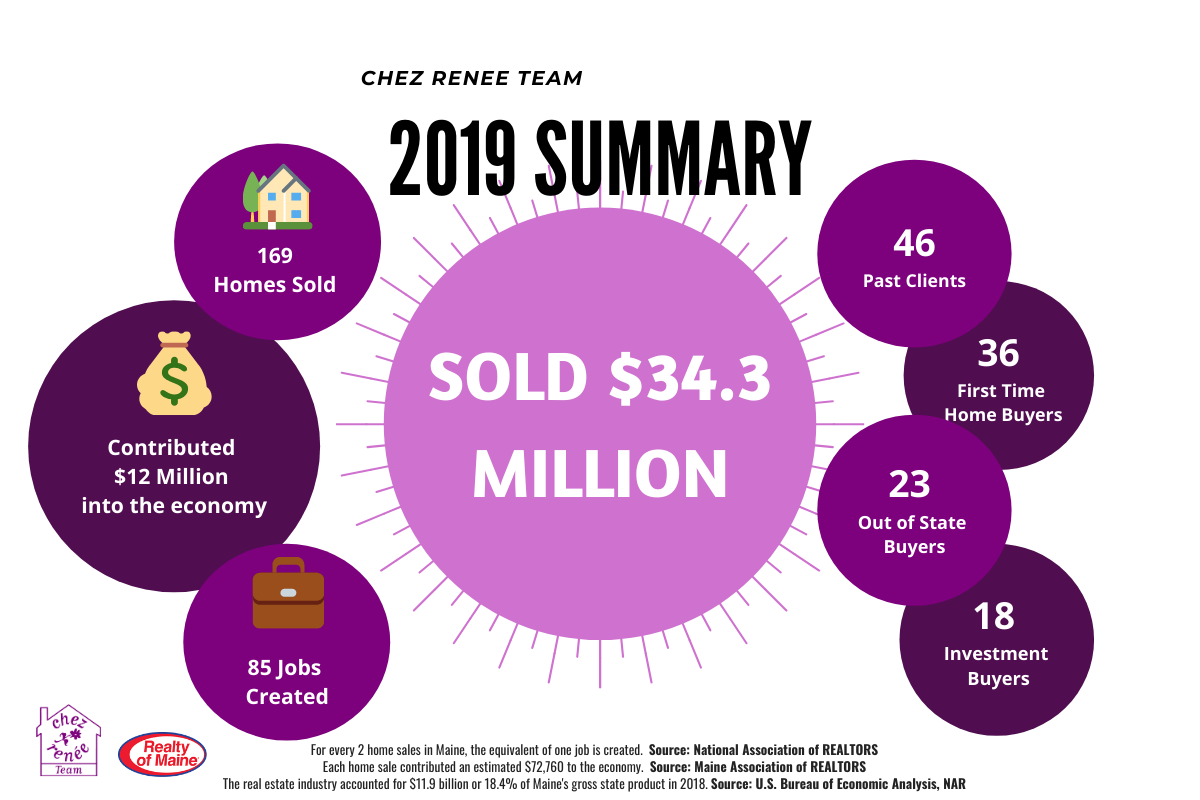 We had an amazing, record breaking 2019! Over the course of the entire year we helped our clients buy or sell 169 homes!
To break down our summary, our numbers contributed around $12 Million back into the local economy! That's HUGE for Penobscot County, and the state of Maine.
For every 2 homes sold in Maine, it is estimated that 1 job is created. Therefore, our sales helped create 85 jobs for Maine.
Out of all of our clients, we had 46 clients come back to us for help again last year, and that means so much! Whether they bought, sold, or just looked at homes with our teammates, they decided to choose us again when looking for real estate help. On the other hand, we also helped 36 first time home buyers start the next step in their lives, and we are honored to be apart of that huge decision.
In 2019, we had 23 clients from other states work with us to buy a home in the Greater Bangor Area. Whether you're from out of state, or just not familiar with the area, our team likes to show our clients the history and excellent qualities that this area could offer them. (Feel free to ask us for a tour if you're not from around here!) 18 clients also used our services to buy investment properties in the area, so if you are interested in commercial/investment opportunities to buy or sell, feel free to contact us!
2019 was an amazing year for all of our teammates, past and present. We welcomed Macie Melvin as our Marketing Director. Tim Smith moved to Florida for a change of scenery in the Real Estate Business, now working for RE/MAXX Experience! Ashley Grant got married and became Ashley Sheehan. Kortnie Mullins bought a commercial building on State Street and is expecting her first child! Renee sold her home, and opened Antique Alley downtown with her husband Glen.

Thank you all for being a part of our 2019, we can't wait to see what 2020 has in store!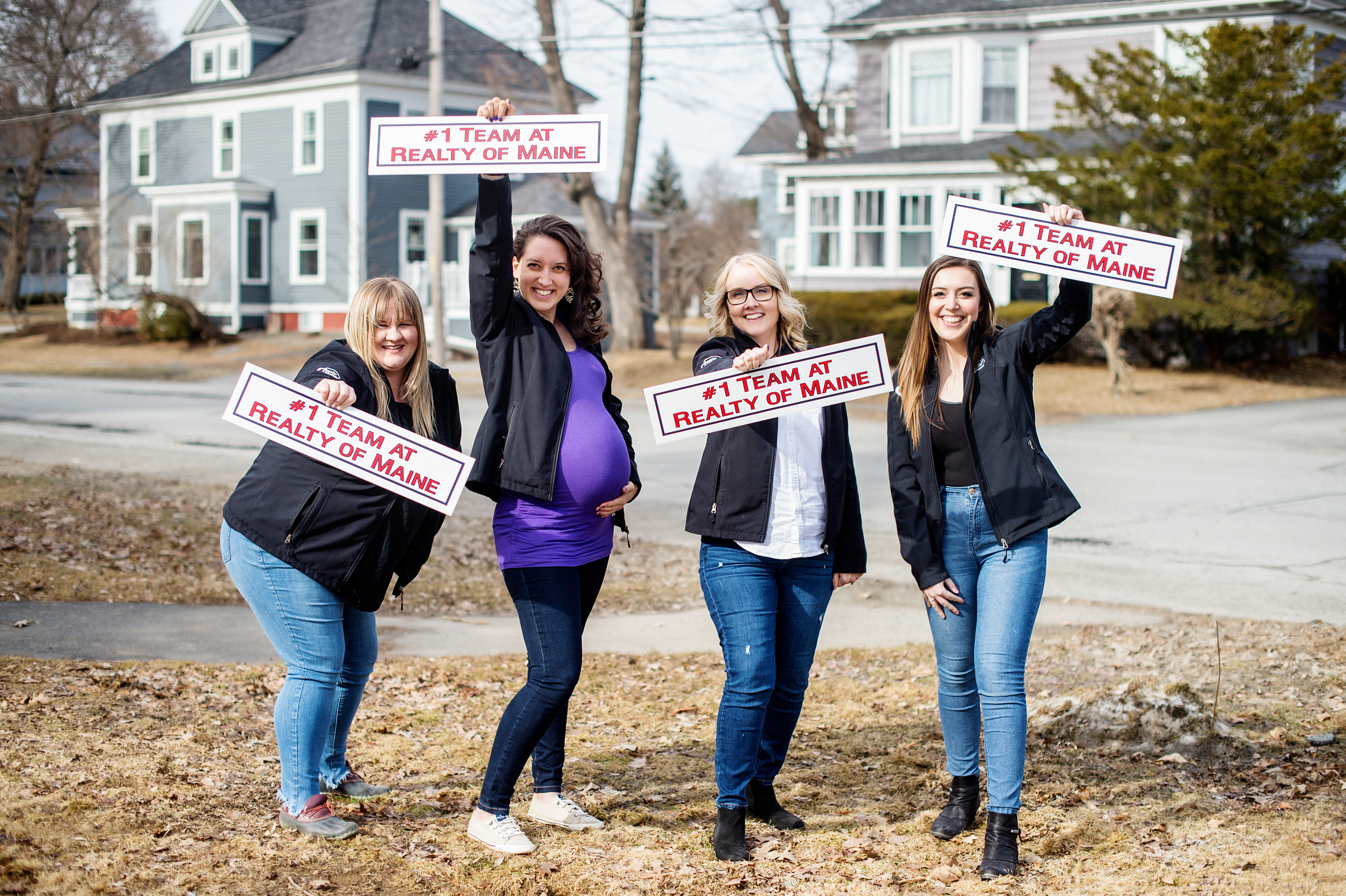 ~ The Chez Renee Team