CRT
Renee Hudgens: Broker – BR918538
After a successful 10-year stint owning and operating "Chez Renee Home Furnishings," a well-known furniture store in Bangor, Renee took her entrepreneurial drive and determination to assist those in pursuing their real estate dreams with buying or selling their home. Renee quickly became a top agent in the county! In 2013, her eldest daughter, Kortnie, joined her to form "The Chez Renee Team." From those humble beginnings to now, Chez Renee Team is now a team of 5 full time agents and have quickly followed Renee's success in becoming a top team in the county! In recognition of Renee's success and contributions to the real estate community, Renee was named the 2016 Realtor the Year for the Greater Bangor Association of Realtors where she also has served as past president. She has been active at the local and state level of Realtors and loves to help with educating new peers. She is a graduate of the Bangor Region Leadership Institute and has served as President of Tuesday Forum, a women's networking group in 2008 & 2009. When not helping her clients achieve their real estate goals, she also loves traveling to visit her youngest daughter, Miranda, who lives in Sweden, and she has also recently added the title of Grandmother to her impressive resume to Olive, who is Kortnie's daughter.
Kortnie Mullins: Broker- BA918632
Kortnie Mullins is a co-creator of the Chez Renee Team, alongside her mother Renee. Her real estate career began 9 years ago, shortly after earning her Business Degree from the University of Southern Maine. In the past 9 years, Kortnie has become an expert on all things residential, including becoming an experienced investor and restoration specialist as an owner of Community Real Estate Solutions. With her years of accumulated knowledge and experience (including a large portfolio of investment properties and dozens of renovated homes), Kortnie can efficiently and expertly guide first home buyers and investment buyers alike to the purchase of their home. Kortnie is equally equipped at selling your home by utilizing cutting edge technology and marketing tools, coupled with her superior sales skills to make your home pop and stand out among the competition! Kortnie would love to have the chance to help you with all your real estate needs!
Ashley Sheehan:Broker- BA919653
Raised in East Millinocket, Ashley moved to Bangor in 2009 to pursue her education. In 2013 she graduated from Husson University with her B.S. in Business Administration, but then chose to remain in Bangor to build her career. She's found a home here in the Bangor Region, and now has opportunity to help others do the same! She is proud to be a part of the Chez Renee Team at Realty of Maine. Real Estate is an industry where her entrepreneurial spirit and commitment to service is able to thrive.
Macie Melvin: Associate Broker
As a life long 'Mainer', Macie enjoys everything about living in Maine all year long. Growing up in the small town of Dexter and moving to the city of Bangor for college has been an exciting life change that has pushed her to where she is today. After receiving her Bachelor's degree in Marketing Communications from Husson University in 2019, Macie jumped into the real estate business as the team's Marketing Director. Using her knowledge of Graphic Design, Web Design, and Social Media Marketing, she covered the internet with the Chez Renee Team's success. A little over a year in the business, it was time to make some big life changes, and in November of 2020 Macie became a Sales Agent for the team, as well as bought her first home! With her own personal experience behind her, Macie is ready to help anyone with their real estate needs, and love life in Maine as much as she does.
Brian Sturgeon: Associate Broker
Native to the Bangor area, Brian is an expert in all that the region has to offer – and is not shy in offering suggestions on the best place to grab a pint. After nearly a decade in the brewing industry, Brian joined the Chez Renee Team to help others achieve their real estate goals. A graduate from John Bapst Memorial High School, Brian attended Keene State College in New Hampshire where he received a Bachelor's degree in Journalism. Brian's academic background, coupled with his years in customer service provides an exceptional experience to his clients by attentively listening to their needs, and asking questions to better assist in their buying and selling objectives. Brian, is active in volunteering in the community, and enjoys spending time exploring Maine his wife Lisa and their son, Conor, when they are not working on home improvement projects of their own.
2022 Team Excellence Award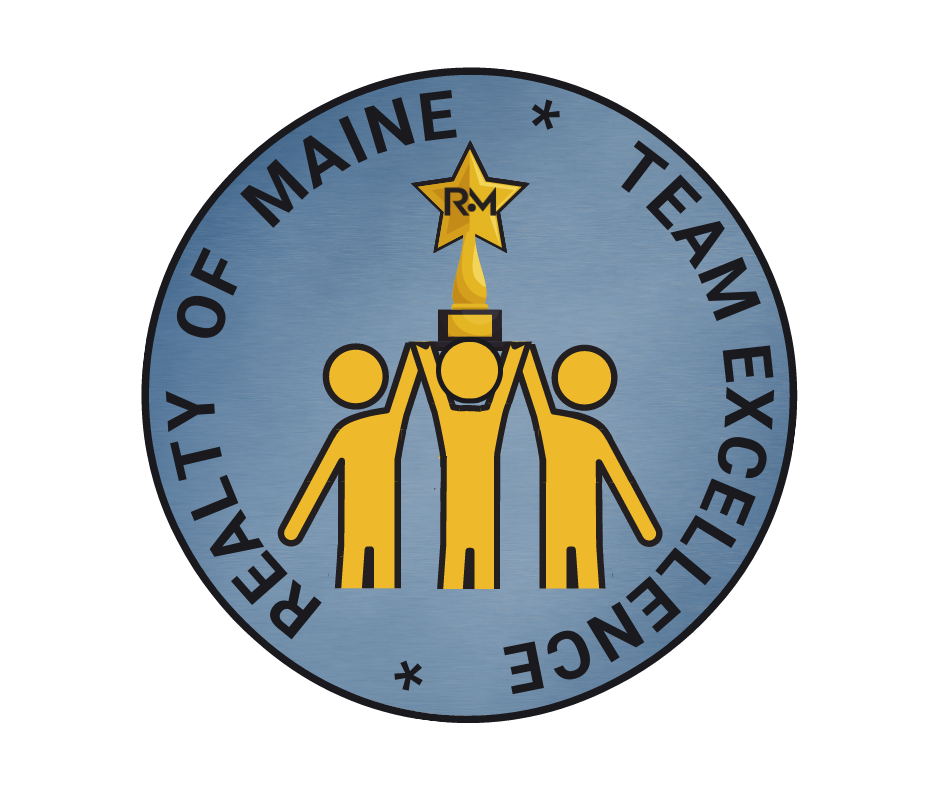 Ready To Get Started?
Fill out the form below to get in touch with one of our agents today!
Thank you for the email, we'll get back to you shortly